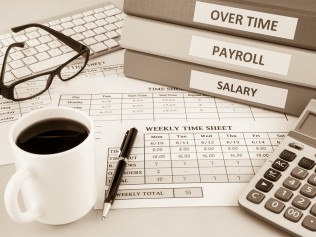 Payroll services
Tired of monthly payroll processing? Thinking to outsource?
ITF LLC are a trustworthy payroll service provider with a pool of professional accountants capable of handling your tedious and complicated payroll details in compliance with the country's federal and state regulations. We are committed to helping businesses in VA, MD & DC area while allowing you to concentrate on your core business in a better way.
Our payroll processing services include:
Direct deposits
Check printing
Gathering and monitoring employee attendance details for a selected period.
Preparation of employee earnings report
Preparation of unemployment report
Preparation of quarterly and annual payroll reports
Computing payroll taxes and deductions
Distributing employee pay
Filing taxes that support federal Medicare, unemployment funds, Social Security, and direct deposits.
Our payroll processing system is flexible and tailored according to your payroll needs. We understand you are too busy to handle this tedious job; therefore, our experts are ready to help you anytime you need our services. Also our rates are affordable as compared to other payroll service providers.
If interested to get in touch with us for payroll assistance. Give us a call to make an appointment.